Figuring Out This Marketing Automation Thing?
Download The Free "Marketing Automation 101" Whitepaper
Get The Clear, No-BS Marketing Automation Answers You've Been Looking For
What Is Marketing Automation?
Is it email marketing? Is it inbound marketing? Is it all of those things? And what does it all mean to YOU as a B2B marketer?
That Customer Journey Thing
What's all this talk about journeys and funnels and all that? We'll explain and show you why this is so important.
Lead Nurturing VS Lead Generation
More buzzwords! What's the difference? Which should you be using, and when?
Working With Sales
Find out how marketing automation can make you, as a marketer, the hero of your company's sales team.
Get The FREE Marketing Automation 101 Whitepaper:
It's Not Just You!
Marketers across the world struggle with the complex world of marketing automation. Its features, but also the best way to leverage all that functionality!
Learn From Veteran Marketers
"Marketing Automation 101" is packed full with RELEVANT info that you, as a B2B marketer, want to know about. No time for fluff here.
Know What To Do
The whitepaper will help you separate the wheat from the chaff. You'll know what marketing automation is and whether it's worth your while to start looking into it for YOUR business or organization.
What Are You Waiting For?
Download "Marketing Automation 101" Through The Form At The Top Of The Page!
Prefer Some Hands-On Help?
Book Your Free Net-Results Demo Today
All Net-Results Demos Come With A Free 30-Day Trial Of The Platform – Including Onboarding!
Check Out The Net-Results Platform
We'll sit down with you for a tailor-made, no-pressure demo of the platform.
Try Before You Buy
Get a fully featured demo environment of Net-Results to investigate for a whole month.
Hit The Ground Running
We'll start onboarding you during the trial – if you decide to stay with us, you'll already be well on your way!
Ready For The Best Demo Experience You've Ever Had?
<div id="calendlyScheduleDemoBlock1Content"></div>
Over 13,000 users on 5 continents rely on
Net-Results as their Marketing Automation Platform, including: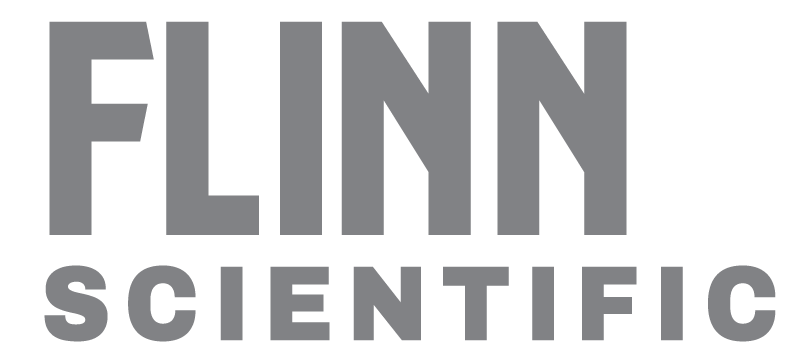 "Net-Results has helped us make a seamless integration from Microsoft Dynamics Marketing to the their platform. The benefits are endless in the ease of use and the support team that backs it."
– Jim Stidham, Boise Paper
"If you're looking for a great marketing automation software, there really is no other place than Net-Results. Their support and interaction with the customers make them second to none."
– Nina Berger, via G2 Crowd Review
"If you're new to marketing automation, this is the company you should use. You will get all the help and support you need to make implementation and use successful."
– Morgan Vogt, Flinn Scientific
"I have always found Net-Results support to be courteous, helpful, and prompt. Team members always seem to genuinely care about helping me solve the business problems that I bring to the table."
– Steve C., Projector PSA
Get To Know Us
We're The Marketing Automation Company That's Run By People
Michael Ward
Founder & CEO
"I created Net-Results to be a marketing automation tool marketers don't just have to use, but actually WANT to use.
What's more, I created a company that I would want work WITH:
Net-Results has the highest-rated support in the industry, all the features you need to be successful and 100% transparent pricing.
That's why we're wining customers from Marketo, Pardot, HubSpot, Eloqua, and Act-On on a daily basis.
Come and have a chat. You'll notice the different immediately."
<div id="calendlyScheduleChatBlock1Content"></div>
All The Tools You Need – Without Requiring A PhD!
Net-Results Is Powerful, Easy To Use And Integrates With Your Favorite Third-Party Systems
Drip Email Campaigns and Automated Workflows
Lead Nurturing and Scoring
Best-in-Class Segmentation
Email Marketing
Sales Automation
Native CRM Integration with Salesforce, SugarCRM, Microsoft Dynamics 365, and SuiteCRM
And unlimited support!
<div id="calendlyScheduleChatBlock2Content"></div>
100% Transparent Pricing

Every feature and unlimited live support. No surprises or hidden costs.
| | | |
| --- | --- | --- |
| Mailable Contacts | Annual Pricing | Monthly Pricing |
<10,000
$800/month
$960/month
25,000
$1,200/month
$1,440/month
50,000
$1,600/month
$1,920/month
75,000
$2,000/month
$2,400/month
100,000
$2,500/month
$3,000/month
150,000
$3,000/month
$3,600/month
200,000
$3,500/month
$4,200/month
300,000
$4,000/month
$4,800/month
400,000
$4,500/month
$5,400/month
500,000
$5,000/month
$6,000/month
>500,000

We serve many companies with millions of contacts. Let's chat.
Mailable Contacts are contacts with a valid email address that have not bounced and are not unsubscribed.
Ready to learn more?
There are many reasons why Net-Results is the 1st choice of people buying marketing automation for the 2nd time.
Connect with us to begin the best vendor relationship you've ever had.
Pick a date and time for a no-pressure, private demonstration.
Set up a 20 minute chat to see if we're on the same page.
Get the big picture in this quick 90-second video.
<div id="calendlyScheduleDemoBlock2Content"></div>
<div id="calendlyScheduleChatBlock3Content"></div>
Let's Get This Tour Started!
<div id="videoTourBlock3Content"><!-- [et_pb_line_break_holder] --><div id="MAform-284a96bc-43a9-43e0-be94-60b2ce139a84" class="MAform"><!-- [et_pb_line_break_holder] --> <script type="text/javascript"><!-- [et_pb_line_break_holder] --> (function() {var $__MAForm;($__MAForm=function(){if(typeof($__MA)=='undefined'){return window.setTimeout($__MAForm,50);}else{<!-- [et_pb_line_break_holder] --> $__MA.addMAForm('284a96bc-43a9-43e0-be94-60b2ce139a84', 'forms.net-results.com');<!-- [et_pb_line_break_holder] --> }})();})();<!-- [et_pb_line_break_holder] --> </script><!-- [et_pb_line_break_holder] --></div></div><!-- [et_pb_line_break_holder] --><!-- [et_pb_line_break_holder] -->
Created with pride in Colorado.
© 2023 Net-Results Marketing Automation